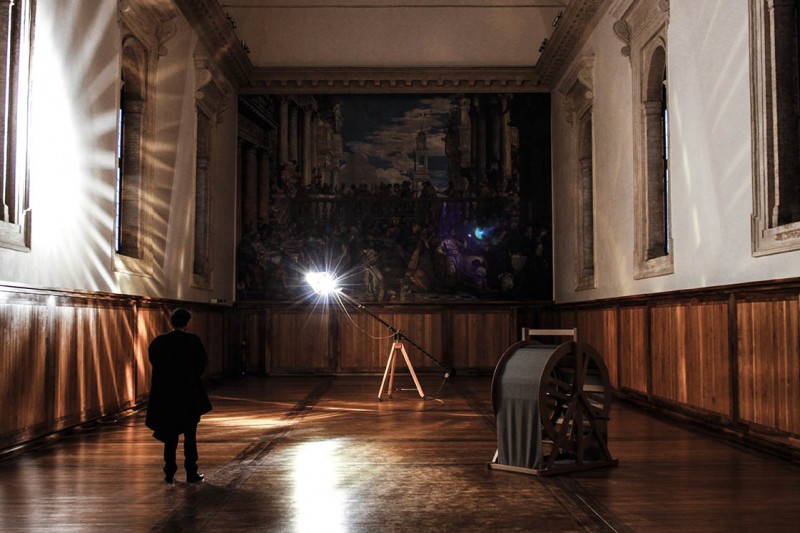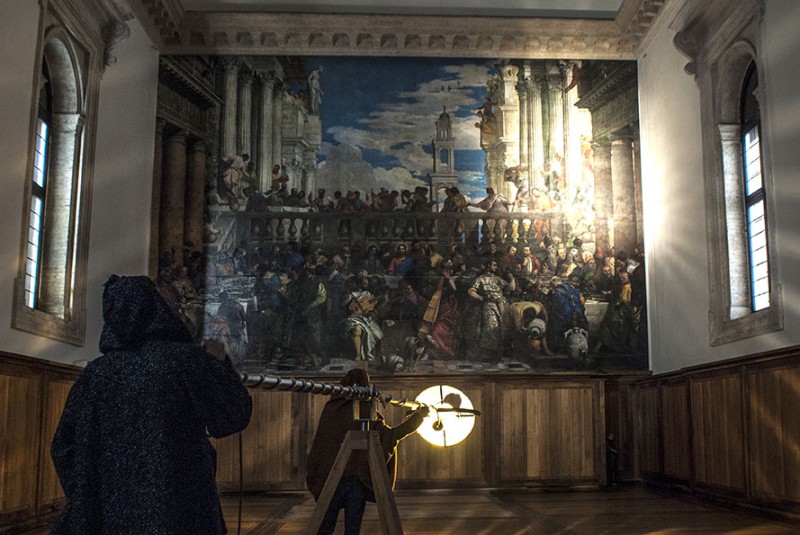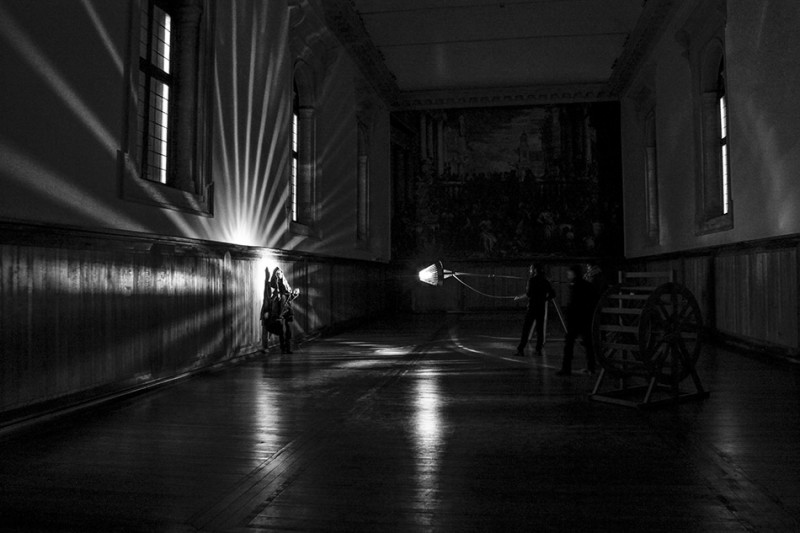 La commedia dell'arte contemporanea (Scene II)
Performance, 30 min.
2015
In collaboration with BluTeatro and Wàla Lab Fashion House
EN
La Commedia dell'arte contemporanea (scene II) is conceived as the second part of a performance articulated in two different moments (see: La commedia dell'arte contemporanea, scene I).
In the Cenacolo space by Palladio at the Giorgio Cini Foundation in Venice, two theatre machines and two actors activate a performance inspired by some fragments of the Commedia delle macchine by Gian Lorenzo Bernini. Comedy characters and stage devices take on the role of actors, placing the acting language as the same level as the scenic one.
IT
La Commedia dell'arte contemporanea (scena seconda) è concepita come la seconda parte di una performance articolata in due momenti diversi (vedi: La Commedia dell'arte contemporanea (scena prima).
Nello spazio del Cenacolo palladiano presso la Fondazione Giorgio Cini di Venezia, due macchine teatrali e due attori mettono in scena una performance ispirata ad alcuni frammenti della Commedia delle macchine di Gian Lorenzo Bernini. I personaggi della performance e i dispositivi scenici assumono il ruolo di protagonisti dell'azione, ponendo il linguaggio attoriale sul medesimo piano di quello scenografico.